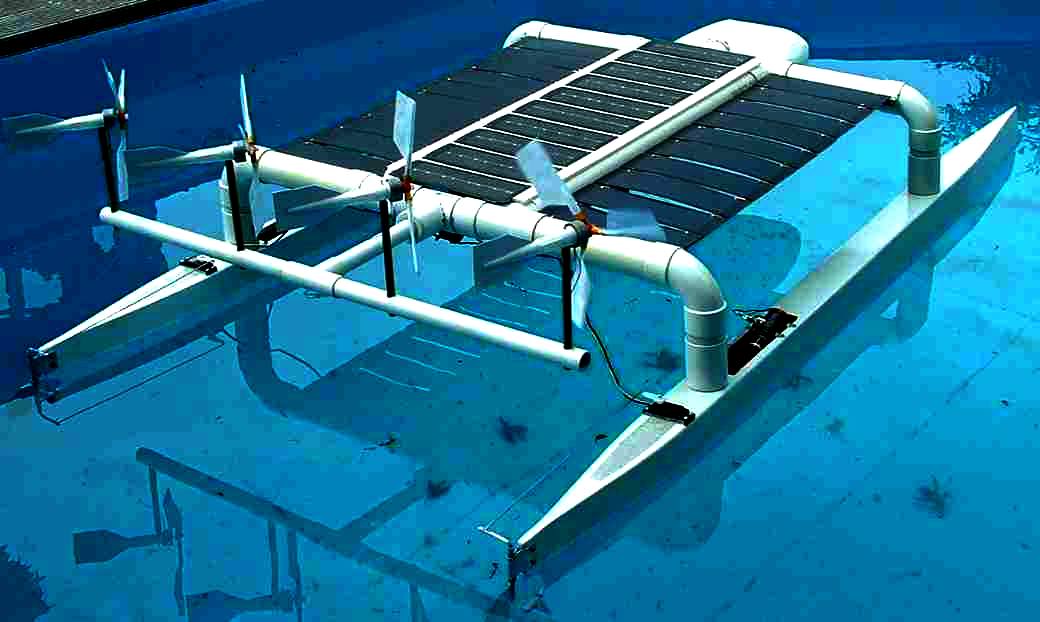 MKIII - A very much simpler catamaran design. Now with wind turbines as a complication. It was though faster than the SWATH design. The fastest design is yet to come. It is a virtual, stabilized monohull. A stabilized monohull is basically a trimaran, with shorter outriggers, than conventional trimaran hulls. The design is due to be aired in late 2023, or early 2024 at venues yet to be disclosed. The latest guise, or MKIV, is still in the workshop as of August 2023.
There are several innovative vehicles and vessels on permanent display at Herstmonceux Museum, including:
1. Art Gallery - Collection of paintings, pictures, graphics, sculptures, wooden carvings & exotic glassware
2. Archives - Historic documents library, patents, trademarks, copyright, films, catalogued legal papers & letters
3. An Edwardian ice well, throwback to the days before refrigeration
4. A large underground (condensation/cooling) and water storage chamber for ice making
5. The world's smallest water basin, test tank for model boats & ships to 1:20 scale
6. World's smallest wind tunnel, vehicle drag measuring instrument using electronic strain-gauges
7. Three PV boat models, Navigator, SWATH & 2 cats + route map prior to Swiss PlanetSolar
8. Seavax, the ocean cleanup proof of concept prototype from 2016
9. AmphiMax, radio controlled (working) beach launching & recovery vehicle for SeaVax
10. Anthony the most dangerous giant Australian bulldog ant, 300 times normal size
11. EV - FCEV refueling station model in 1:20 scale
12. The only working (fully functional) water well in Herstmonceux village
13. The fountain of youth, supplied from natural well water drawn on site
14. Second World War, 'Anderson Inspired,' bomb proof shelter constructed by Major Charles de Roemer
15. City sports FCEV-BEV, hydrogen gull wing proof of concept DC50 electric car
16. Land speed record car: Bluebird-Electric BE1 (original 1st) with battery cartridge exchange
17. Land speed record car: Bluebird-Electric BE2 (original 2nd) with cartridge exchange
18. A complete mummified squirrel, found when re-roofing the Museum June 2017
19. A fully operational, and restored VW Kombi van dating from 1978 (historic vehicle)
20. BMW i3, battery electric vehicle hybrid, with onboard generator range extender
21. Solar panel, sun tracking system, with battery storage
22. A hornet's nest found on site & preserved in 2016 (reported as [Asian] invasive species, to be safe)
23. Three sewing machines, including an antique Singer and a Brother industrial.
24. Adventure climbing frames for children (back to nature) Swiss Family Robinson
25. 'Elizabeth Swann' proof of concept model 1:20 scale hydrogen powered trimaran
26. Holm oaks, planting and growing trees from acorns on site, re-wilding in Sussex