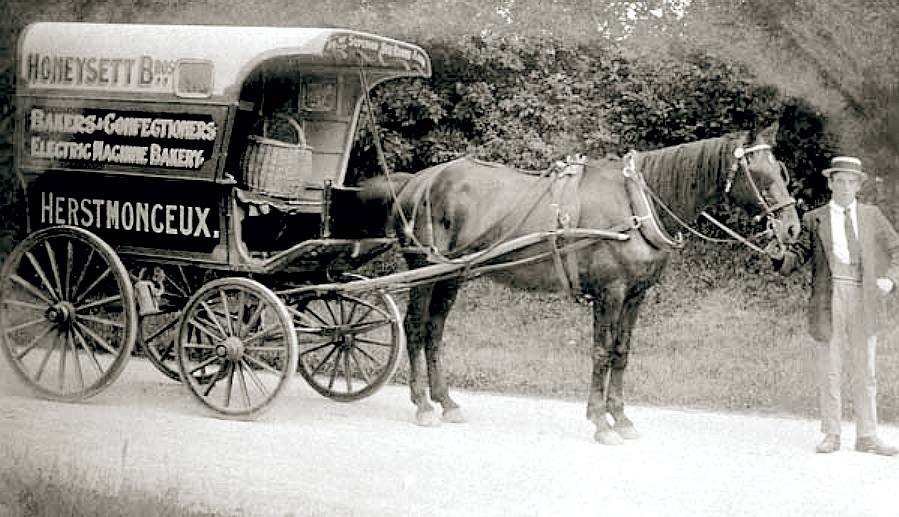 Who has ever heard of a Bakery with electric machinery when horse drawn deliveries were the norm? Herstmonceux had electricity well before most large towns, because of Major Charles de Roemer, who also manufactured seaplanes for the British Admiralty (Royal Navy) in Eastbourne, from 1911 to 1924.
According to UNESCO's listing page, there are 1157 properties in 167 member states as reproduced below. From a cursory look at the list, it appears that there are no entries, anywhere in the world, for electricity generation, or energy storage, on its own merits, or as pertains to the developing renewable energy industry. It must surely be then, that it is doubly important to survey the planet, for other sites of similar significance - to know one way or the other, if the Generating Station at Herstmonceux Museum in Sussex, England, is the only remaining example in the world. Presently, unprotected, and not recognised for its technical or cultural contribution in the development of mankind.

Assuming, that our initial appraisal is verified. We hope one day to be included on this list, even knowing in advance, that there is a tremendous amount of work to be done before even tentative listing, and then final inclusion. Amounting to a staggering administrative, burden, allied to management and maintenance of the site, just to stave off any further wood rot, flora or fauna encroachment. You'd be surprised how damaging wildlife can be, as can weed infestation and hurt from weathering, blocked gutters and drains, etc.
Knowing of these rigours, our grateful thanks and thoughts go out to everyone who gave of their time, to preserve the fabulous sites above, whether natural or cultural, for the future enjoyment of our children.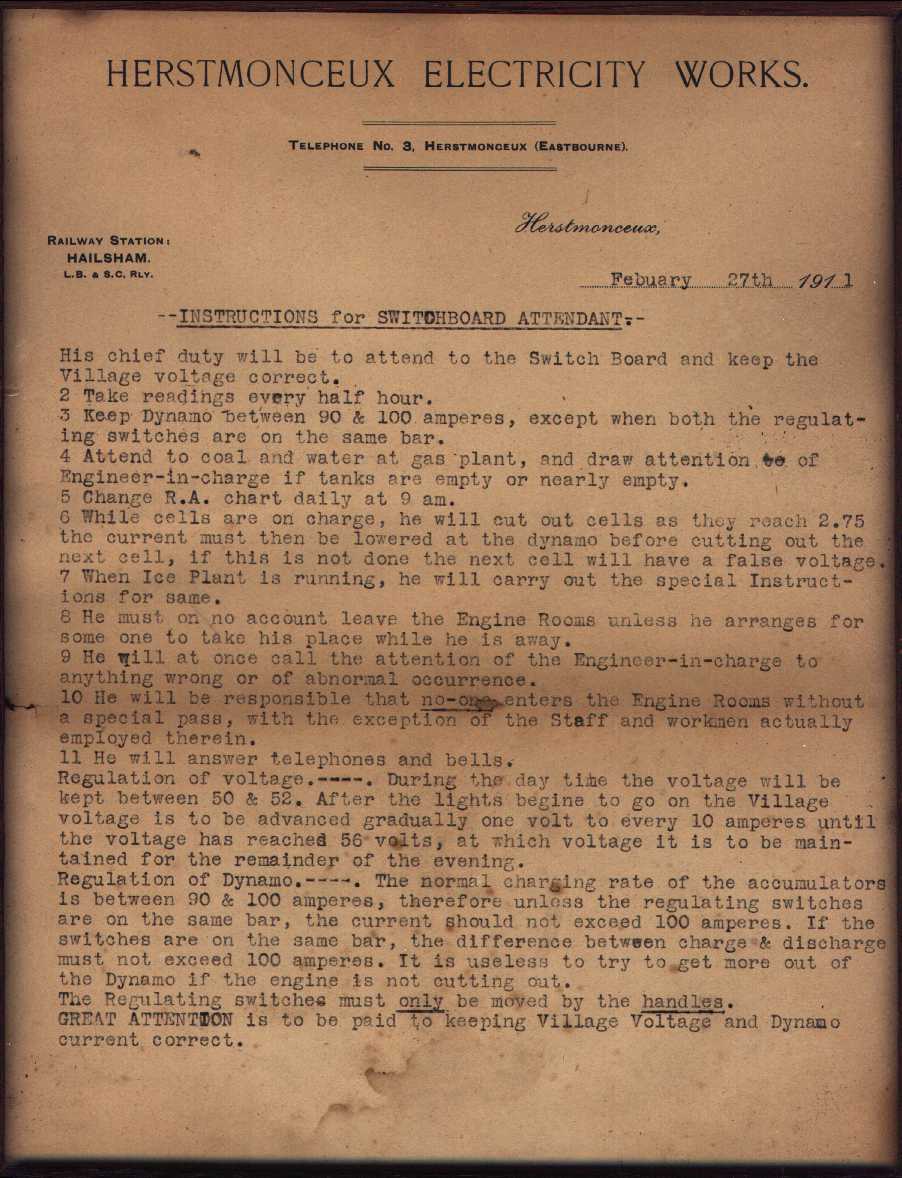 These instruction from February of 1911, reveal a great deal about the technology on site. They are on of the exhibits on display, alongside other innovative firsts that took place in this Sussex backwater.
CONTACT UNESCO
UNESCO Headquarters
7 place Fontenoy,
75007 Paris, France.

Telephone: +33 (0)1 4568 1000
Email: info@unesco.org
Web: https://www.unesco.org/
https://whc.unesco.org/en/list/
UK TENTATIVE LIST 2024 >>>
Should Herstmonceux Electricity Generating Works & Battery Energy Storage Utility be included, the complex would come under the heading 'Energy Technology.' The Trust share the same ideals, aims and objectives as those defined by the World Heritage Convention 16th November 1972.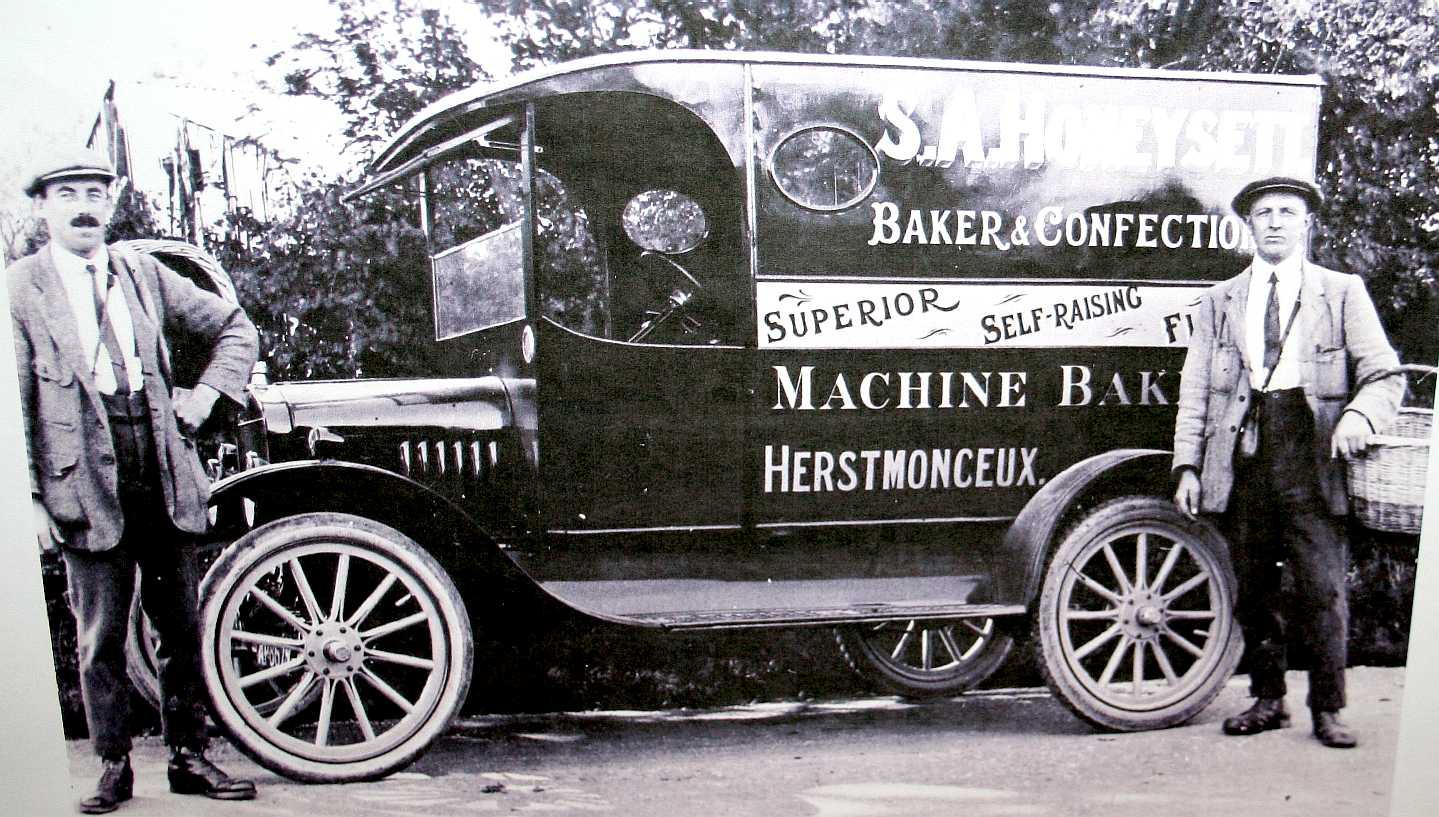 It looks as though the Honeysett Brothers (S & A), seen in the picture above, prospered as a result of the Electric Machine Bakery, proudly continuing to advertise this fact well into the era of petrol driven vans for deliveries. And note, the wheels are wooden. Note also the wicker basket used to deliver loaves. The only surprise here is that the Herstmonceux Bakery, and indeed, Major de Roemer, were not driving electric vehicles. Herstmonceux Museum operates an electric BMW i3, intending to use it as a shuttle service for patrons from 2024.