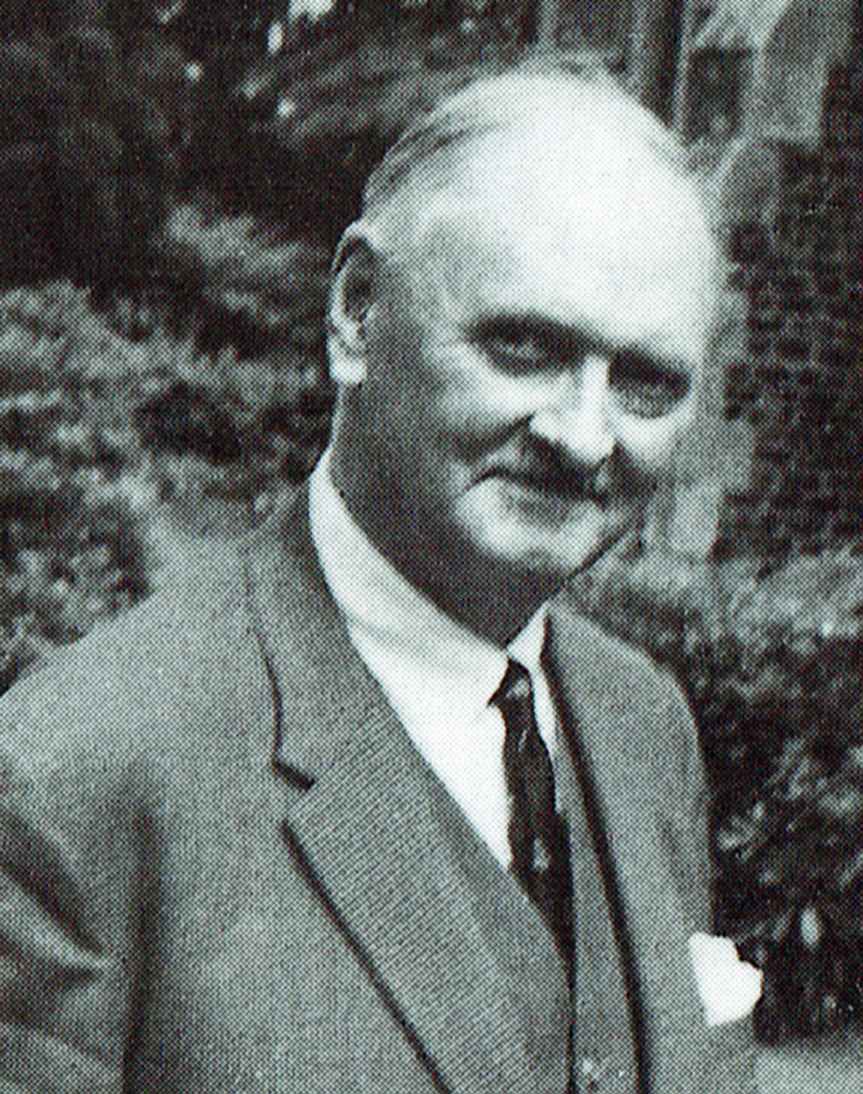 Major Charles William de Roemer
There are several great and famous engineers and inventors, involved with Major Charles de Roemer, in the development of the Herstmonceux Electricity Works. The Major, himself, being no slouch in engineering and entrepreneurial endeavor. Thomas Alva Edison was one of those touching base with the Major, because of the electrical lighting, switch and control gear he chose to install, and because Charles de Roemer was leading the rural socialite charge to resistance illumination, while Thomas was working on his generating station at Pearl Street, in New York, producing generating apparatus, and generally pushing his incandescent, carbon filament, glass bulbs - for all he was worth.
The Major was also acquainted with John Hopkinson, another well known British electrical engineer. It was a sort of an 'Electrical Club.' Thus, when Thomas Edison was in England to have a litigation bash with Joseph Swan. It was natural for the social elite to gather at the Manor House in Lime Park, where much entertaining was done. According to Margaret Pollard's fascinating account of her life as a young lass growing up in the village of Herstmonceux.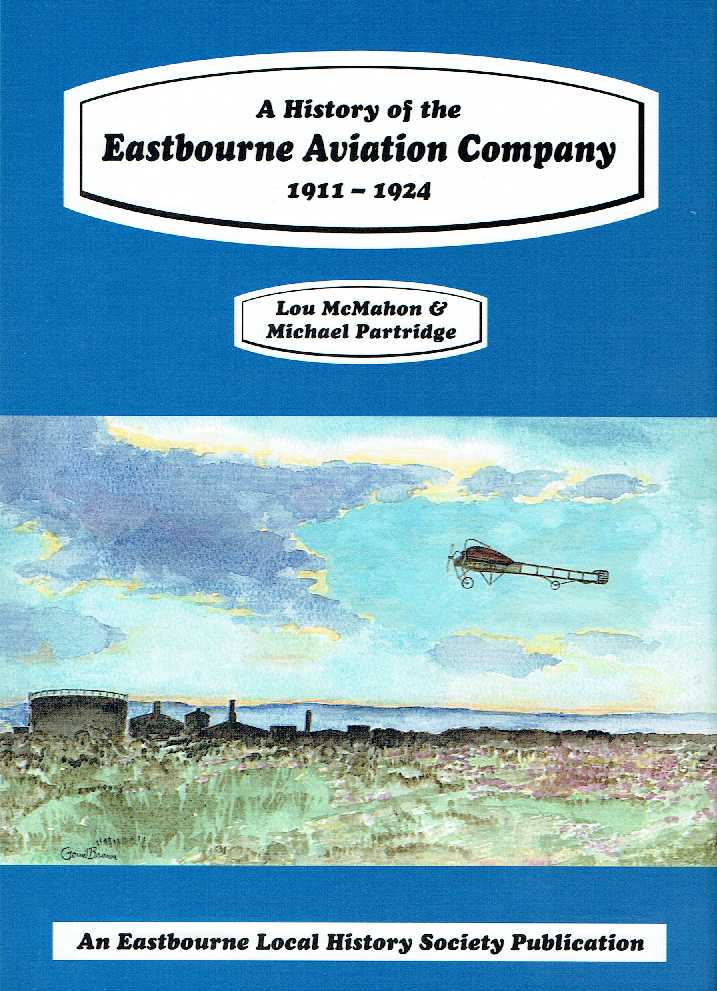 A History of the Eastbourne Aviation Company, a local history society publication

The Baron, Charles Henry von Roemer lived in Lime Park, Herstmonceux, Sussex, England with Lady von Roemer, the father and mother of Major Charles William von Roemer of Lime Park, Hurstmonceux. The Major, changing his name to Charles de Roemer (we think) during the First World War. This was the fashion, set by King George the Fifth in 1917.
In his proclamation of 17 July 1917, King George V said: "Our house and family shall be styled and known as … Windsor." As cousin of Kaiser Wilhelm II, the king had felt the pressure of anti-German sentiment in Britain as the First World War trundled on. His family name of Saxe-Coburg and Gotha had to go after London started being bombed by aircraft called 'Gotha'. Prince Philip, the consort of Queen Elizabeth and father of King Charles (grandfather of Prince William and Prince Harry) was a first cousin of former King Constantine II of Greece. Philip's father Prince Andrew was a younger brother of Constantine's grandfather King Constantine I.

Prince Andrew, who was in the army, was accused of treason and exiled in Paris, where they would stay for the next decade. Philip adopted the family's surname, Mountbatten, when he became a naturalized British subject and renounced his royal titles to marry Princess Elizabeth.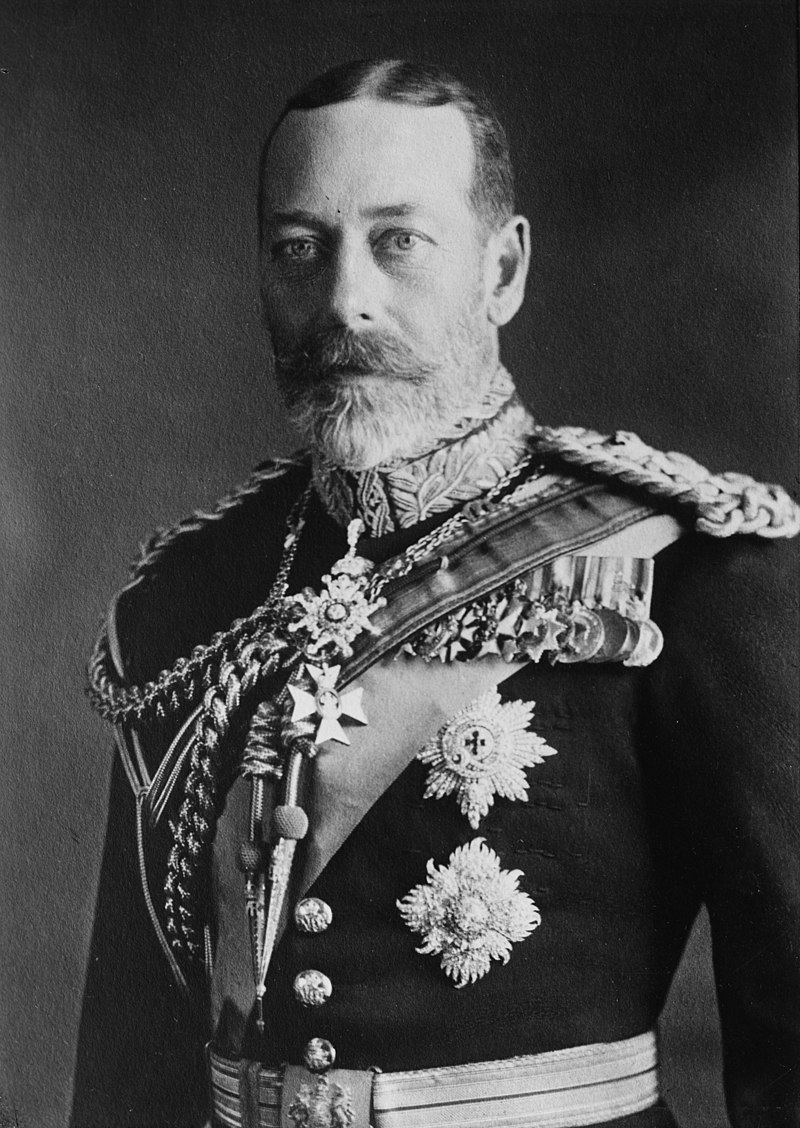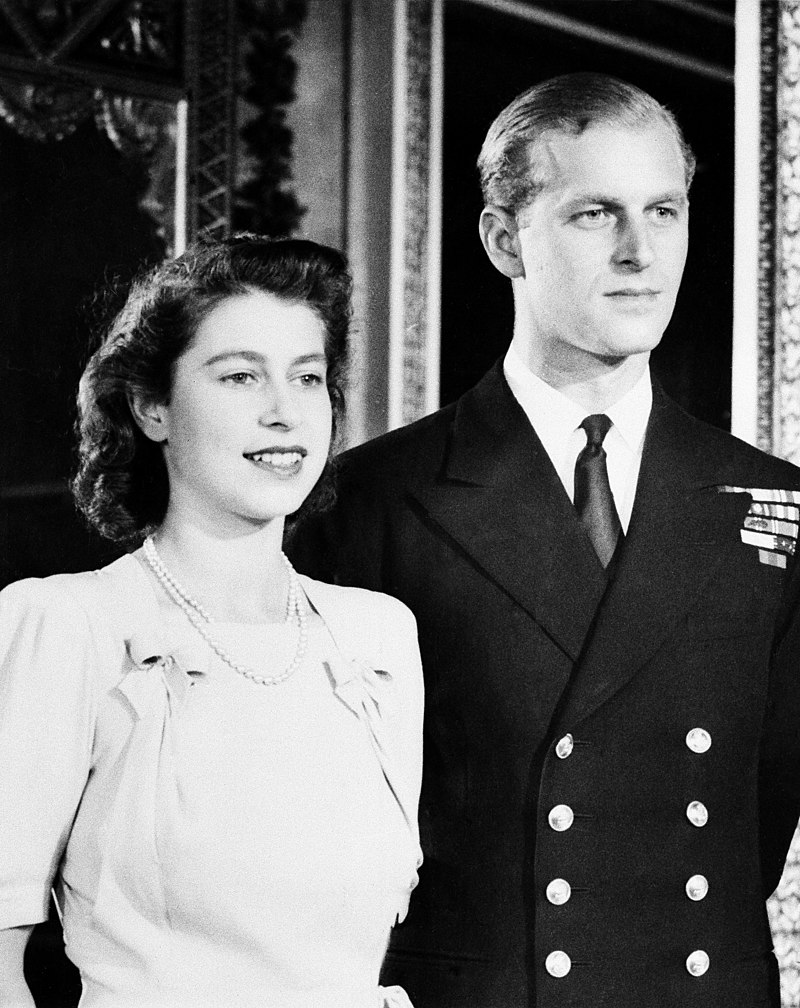 King George V, orchestrated anglicizing name changes for George VI and Elizabeth II Windsor, Phillip Mountbatten as Queen consort.

The Mountbatten family is an English branch of the German Battenberg family. The name was adopted on 14 July 1917, three days before the British royal family changed its name from "Saxe-Coburg and Gotha" to "Windsor". Apparently, a time of musical chairs with surnames, to avoid being deposed, or assassinated. The general public, were demonstrably assuaged by the rinses.
Charles de Roemer was an Etonian. He served in the Royal Field Artillery 31st Division, as a Second Lieutenant and Royal Air Force as a Captain, then Major. Apart from his interest in electricity generation and flying he was also a Justice of the Peace and member of the London Area Committee of the National Fitness Council. He died on the 14th of April 1963. He married Audrey Margaret Liddell on the 21st of November 1917. Audrey de Roemer was the daughter of Charles Lyon Liddel (1861) and Margaret Emily Gresham Leveson-Gower (1862). She died on the 15th of August 1967.
It may have been the ancestry, their social connections, and the lingering respect for the de Roemer's achievements, that gave the why, as to the survival of the electricity generating station. Without the name changes, who knows how history may have played out. We feel sure the electricity history alone, would not have sufficed, and demolition would have been the order of the day.

Charles worked with other well known electrical engineers of the day, thought to include John Hopkinson, Joseph Swan and Thomas Edison.
Before the First World War and RAF Hertmonceux, Charles W de Roemer became interested enough in aviation to join forces with Bernard Fowler to produce aircraft at workshops on the Crumbles at Eastbourne in Sussex. In fact he appears to have been the financier for the Hucks Waterplane Company (No: 122681) that was registered in London on the 19th of June 1912. The authorised share capital was £5,000 pounds issued as £1 shares. Frank Hucks of 2a Adelaide Road, South Hamptstead, London became the Company Secretary with one £1 share and von Roemer of Lime Park, Herstmonceux became a Director with five hundred £1 pound shares.
EASTBOURNE AVIATION COMPANY

By way of propping up the waterplane company, Charles subscribed further capital in the form of debentures of £2,500 (on the 25th June) £1,393 (on 20th September) and a further £450 on the 29th of October 1912. Clearly, without his backing this company would not have had the financial muscle to get into production.

Charles was a director of the EAC and being a Major in the RAF it is hardly surprising that he allowed Lime Park to be used by the RAF in World War Two. Where Charles W had ceased generating electricity by 1936, it appears that having the generating rooms underused that he had no difficulty in converting the buildings to a temporary hospice for wounded airmen.
The only directors of the EAC by 31-12-1921 were Bernard Fowler (founder), C. W de Roemer and H. Roll (solicitor). This company built 250 Maurice Farman biplanes under license at their Seaplane Base factory and developed a monoplane before ceasing to trade in 1924. The above picture clearly shows the 'Longhorn' sporting the name of the EAC while landing at Eastbourne beach. Four aircraft were built and 19 airmen trained before war broke out in 1914. Thereafter the airfield became a RNAS Training Station at which over 120 men learned to fly.

There is a comprehensive publication by Lou McMahon and Michael Partridge on the history of the Eastbourne Aviation Company from 1911 to 1924.

Herstmonceux Museum in 2016-17, match boarding revealed, with the well head reinstated, some tree work still needed to ensure survival of the historic buildings. The building served as a hospital for wounded airmen in World War Two. Hence, became known as RAF Herstmonceux, by the Ministry of Defence.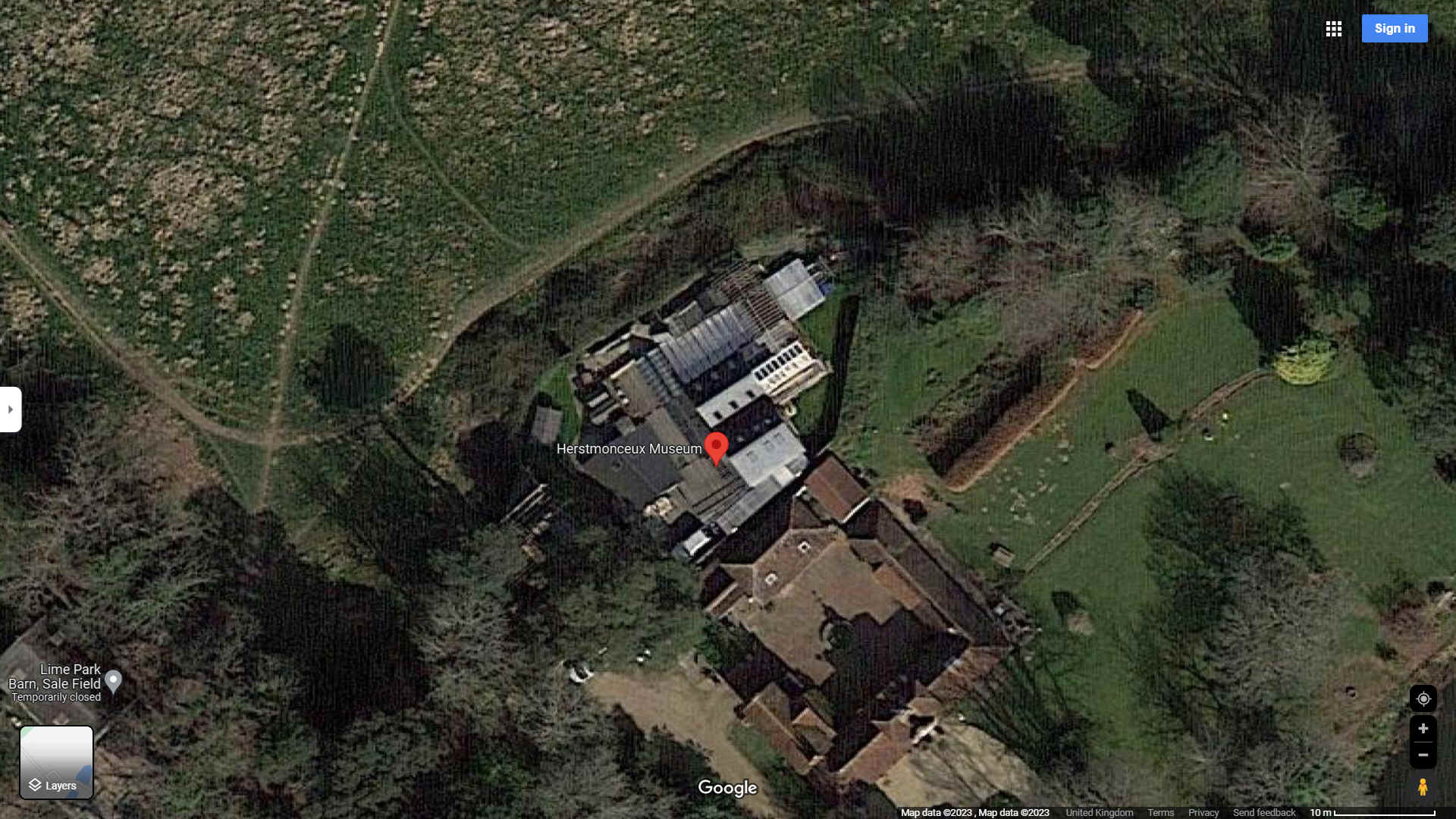 An aerial view of Herstmonceux Museum in 2022, showing the public footpaths north of the generating buildings. Many of which are unregistered, but well trodden for over forty years, from our records.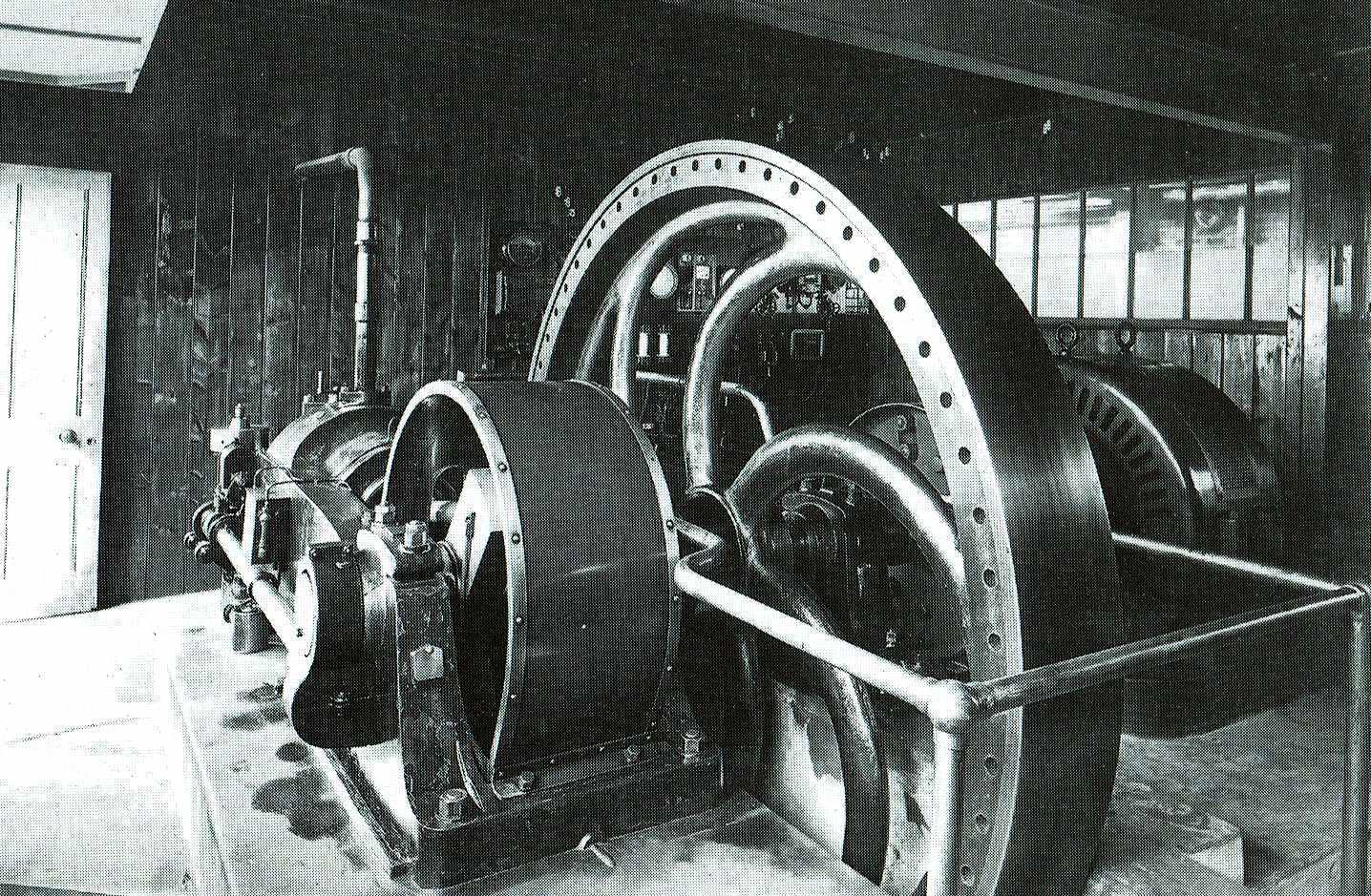 It was either fated, or the most incredible set of coincidences, that brought the Generating Station's savoir together. For sure, without him, Nikolai Askaroff, had it in mind to demolish what he saw as a liability. That was until he was running short of change, and wanted to secure the skills of his best decorator & handyman.
Sources: Burke's Peerage, Baronetage & Knightage, 107th edition, volume 3 (page 3289) edited by Charles Mosley. Published by Burke's Peerage (Genealogical Books) Ltd, Wilmington, Delaware, U.S.A., 2003.
https://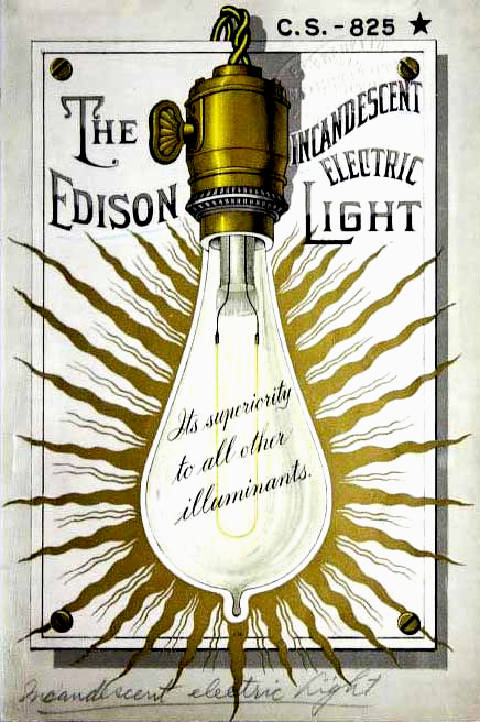 CHARACTERS
| | |
| --- | --- |
| | Sewing machine engineer |
| Casper Johnson | County Archaeologist ESCC |
| Clare Askaroff (nee Martin) | Wife of Nikolia |
| | County Archaeologist ESCC |
| Greg Chuter | County Archaeologist ESCC |
| Igor Askaroff | Russian émigré |
| John Hopkinson | Electrical Engineer |
| | Inventor light bulb, UK |
| | Entrepreneur |
| Margaret Pollard (Peggy Green) | The chauffeur's daughter |
| | Donated the Australian Bulldog ant |
| | County Archaeologist ESCC 2023 |
| | MD Simplantex, deal maker |
| Ron Martin | Sussex Industrial Archaeology Society |
| | The engineer's son |
| Rosemarie Violet Twentyman-Turnbull (Askaroff) | Austrian seamstress |
| Sophie Unger | ESCC historic environment records officer |
| | Inventor, light bulb USA |
| | Archaeological sleuth, amateur detective |
If you know of any information that may help us complete this story, please get in touch.