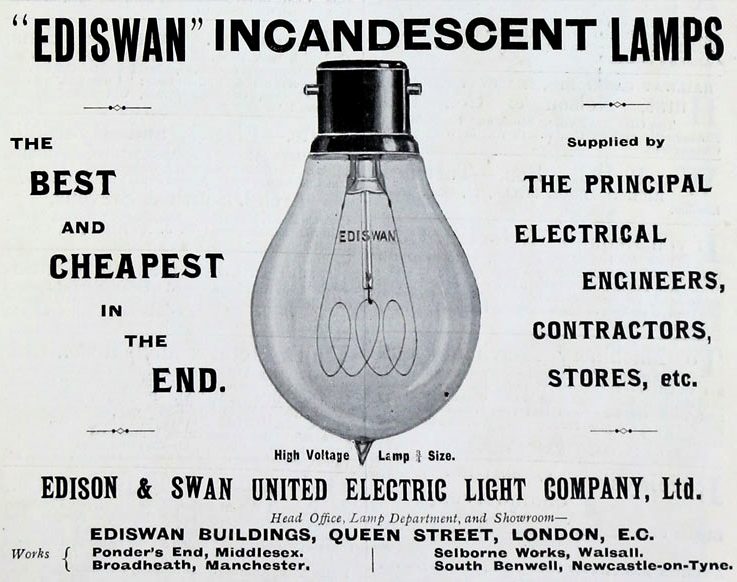 It all started with the carbon filament, glass light bulbs. Once electric lamps were commercially available, the demand for electricity followed. All down to two men, Thomas Edison and Joseph Swan. Who, eventually joined forces, to form the "Ediswan" Electric Light Company.
We used the inaugural 'Friends' meeting to discuss various ways forward. We covered practical and legal aspects of operating a museum and complying with regulations that may be applicable. As a quorum of Trustees were in attendance, we held the first Annual General Meeting within the Museum, to be calendared for September. The next meeting is scheduled for September 2024. These meetings are used most especially to discuss the operation of the Museum as a community asset, and the general administration.
The meeting was minuted, with BD (Seaford - Trustee) and CD (Stones Cross - Trustee) taking notes. LS (Eastbourne - Trustee) shared his experience of the building when it was discovered and uncovered from earth and flora in 1981. We hope that LS will give a presentation with photographs that he took in those early days.
N (Seaford - Volunteer), technician/tour-guide gave a briefing of the exhibits, which were on display in the tearoom, but needed to be relocated to provide visitors with a logical progression. This is still the subject of ongoing discussions, aimed at an opening of the Museum in May of 2024. It was agreed that there is much work to be done. Clearing of other areas and so on, to make way for displays of the vehicles and technology, that went into the designs, etc. Robotics and the film special effects "giant insect," Anthony, presented/presents quite a challenge in designing a display. Being so large, in such a small museum footprint.
Apologies for absence were noted from CW (Heathfield - Trustee) who felt it best not to attend, suffering from influenza.
Apologies for absence were noted from KD (Bishopstone - Trustee) who was working (medical & RNLI)
Apologies for absence were noted from NP (Hove - Trustee)
Apologies for absence were noted from TV (Hailsham - Trustee)
Friends attending included M & G (Upper Dicker) and J & L (Herstmonceux).
The main points of discussion being the number of exhibits to be accommodated in a limited space, and how to get the Museum into some kind of shape to be able to open to the public in eight months, working towards the completion of Phase 1:
- Health & Safety
- Refreshments (pre-packaged, if at all)
- Proposed layout and positioning of exhibits
- Accreditation
MEETINGS
Inaugural friends meeting 22nd September 2023.
September 2024 (date & time to be agreed)